Michael Di Maio, Founder of  New Focus – New Jersey
Michael Di Maio is the founder of the household budget coaching and financial education company, New Focus – New Jersey.
Mike is dedicated to helping individuals and couples achieve their financial goals and to putting his clients on a path to financial freedom.
Mike earned both his Bachelor of Science degree in Mathematics and his Masters degree in  Technology Management from Stevens Institute of Technology.
He is currently employed in his "second career" as a household budget coach and seminar leader.  Mike's financial background includes his experience as a Mortgage Professional from 2003 – 2013, mostly with Shore Lending Group, a company that Mike helped originate in 2005. He also assists with federal tax preparation during tax season. He received his certificate in Financial Planning from Florida State University.  Mike is certified as a Biblical Stewardship Series instructor and served as a volunteer budget coach with Crown Financial Ministries.  He is an active volunteer with SCORE in the county where he lives and works.
Prior to entering the financial services industry, Mike was employed by AT&T and Lucent Technologies for 24 years where he held various management positions in sales, product management and finance. He retired from Lucent Technologies in 2001.
Mike enjoys bike riding, swimming and rooting for the Yankees during the summer season.
John DiMare, Director of New Focus – NJ
John serves as a Director of New Focus New Jersey. His responsibilities include marketing, event preparation and communication. John's passions include creating and executing strategies for small business. John co-owns several small businesses in the areas of entertainment and childbirth education.
John has been a Account Manager and Marketing professional for the last 19 years. John utilizes his relationship skills to partner with Corporate clients and provide products and services meeting the unique needs of these organizations. John leads the career transition training programs at New Focus- NJ, helping clients take a fresh look at work/life/calling and balance. John is a Ziglar Legacy Certified Trainer and can be contacted at:  www.awesomeimpact.com
John holds  an advanced degree in Analytical Chemistry and has been living in New Jersey with his family, debt free for several ye
ars.
Susan P. Friedel, Esq., Director of New Focus – NJ
Susan P. Friedel is a Director of New Focus – NJ.  Susan is a graduate of Lafayette College and Seton Hall University School of Law and was admitted to the New Jersey Bar in 1989.  She has been a member of Lincroft Bible Church, an Evangelical Free Church, since 1987 and has served on the missions committee for over 10 years. She is currently working with the EFCA on their initiative to establish church-based, immigration legal aid clinics approved by the Board of Immigration Appeals. She is married to her high school sweetheart, Jeffrey Friedel and has two sons, Jonathan and Tyler.
See Susan's website:  www.forgivendebtlawyer.com
Elaine Stroud, Director of New Focus – NJ
Elaine Stroud is the Associate Dean for Finance and Administration at the Rutgers School of Management and Labor Relations in Piscataway, NJ.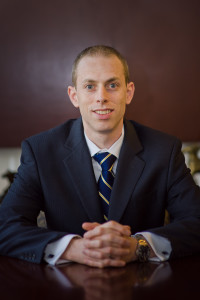 John McInerney, Director of New Focus – NJ 
John is a Certified Financial Planner working with corporate executives, business owners, families and individuals to develop wealth planning strategies.   John is also a part of a successful Wealth Management team, "Park Avenue Wealth Management" and a published author on retirement planning. He holds the prominent CFP® designation.
John earned a BA in Finance in 2000 from Pace University's Lubin School of Business, New York, NY. He began his career in the financial services industry as part of a concentrated team of consultants serving financial institutions like Merrill Lynch, Societe Generale, and the American Stock Exchange.
Outside of the office John's passion is personal safety. He owns martial arts studios in New Jersey, consults law enforcement on defensive tactics and works with Amberalert.com on child abduction awareness. He also has a great heart for morals and ethics in roles of leadership and business. He has studied morality and ethics at Oxford University and is completing his Masters in New Testament Literature.
John and his wife Kristi live in central New Jersey with their four children.
Rev. Mike Chance, Former Director of New Focus – NJ
"Pastor Mike" is the former pastor at Raritan Valley Baptist Church in Edison, NJ.  He was one of the original directors of New Focus – NJ when we incorporated in 2008.